Trespassing is the leading cause of deaths on the railway in NZ and worldwide
A person is trespassing if they cross or walk along railway tracks at any place other than a designated level crossing.
Trespassers struck by trains is the leading cause of public railway deaths in New Zealand and around the world.
More than 100 people have died in New Zealand in the past ten years on railway tracks, tunnels and bridges.*
Trespassing is illegal under the Railways Act 2005 and you can be fined up to $10,000 if you are convicted of trespassing on railway tracks.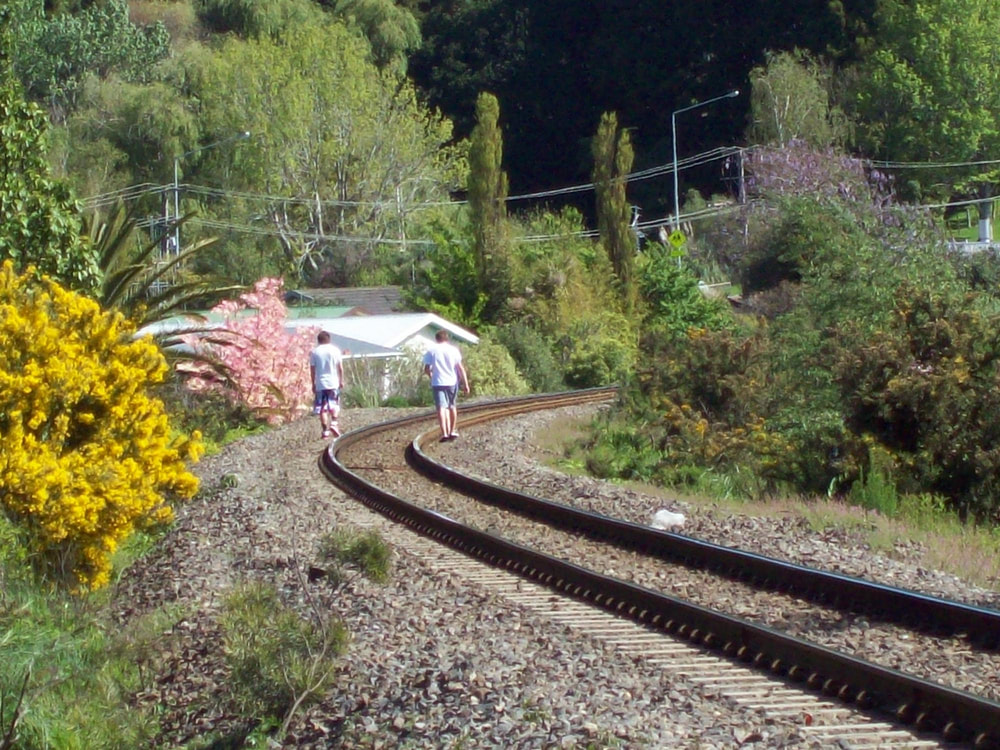 Why is trespassing dangerous?
Trains are quiet
Most people think they will hear if a train is approaching but trains do not make much noise and you will not always hear one approaching. Trains travelling on the electrified rail network are almost completely silent.
Trains are fast
Trains travel faster than you think. People commonly misjudge the speed of an approaching train, and research has proven that trains travel faster than they appear.
Trains cannot stop
Trains cannot stop or swerve. Unlike a car, a train is guided by the rails and train drivers are not able to stop in a hurry or swerve to miss a person on the tracks. A fully laden freight train can take up to a kilometre to stop.
Some trains can overhang the tracks so you can still be hit if you are standing some distance from the tracks.
Always stand at least two full metres away from the tracks – fast trains can create a vacuum that can suck you under the train.
This safety rule also applies to people standing on train platforms.
Aside from the obvious harm that can be caused to a person trespassing, this behaviour causes an enormous amount of personal distress to locomotive engineers and other railway staff.
Testimonial
Find out how train driver Willy Palmer feels about people trespassing on the rail corridor.