Marree Sylva story
Marree Sylva still can't remember exactly what happened when her car collided with a train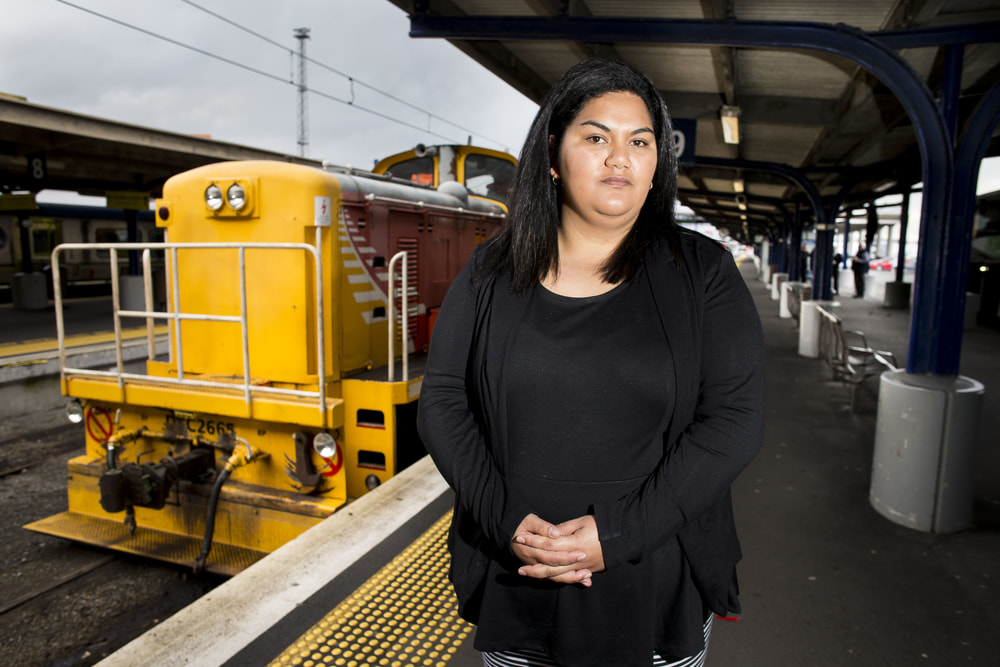 Always cautious and careful on the road, Marree was driving her partner and cousin to pick up a late night snack after work. Her vehicle collided with a southbound goods train at the Marsh and Railway Road crossing.

The vehicle was shunted about 200 meters along the tracks. The impact of the collision threw Marree's cousin from the vehicle, causing him severe head injuries and leaving him in a serious condition in hospital. It took 15 months before he was well enough to return to full time work.

Marree and her partner were also admitted to hospital. Marree suffered severe internal bruising and a post traumatic brain injury. They both suffered post-traumatic stress disorder, and have undergone extensive counselling to help them overcome the mental trauma of the collision.
"I'm usually a really cautious and careful driver," says Marree. "I was the last person people expected to be driving when they heard about the accident.
Maree appreciates there were four victims involved in the incident and acknowledges the impact on the train driver as well. After the collision she sent him a card and checks in with KiwiRail as to his well-being.

For a long time, Marree says she was scared to drive, especially over a level crossing. But now, after all the hospital appointments, flashbacks, nightmares, and counselling sessions, she is appreciating the new perspective on life the accident has given her.

"The whole experience has made us realise that everything can change in an instant. It made us look at our lives and what's important," says Marree. "For us, that means being close to family and friends and following our dreams."

After the accident Marree, an honours law graduate, initially put off being admitted to the Bar. She has now completed her study and was admitted to the Bar in May. She is now a case manager at the Maori Land Court in Hastings and wants to pursue her dream of doing her Masters at Harvard University.

After accepting a marriage proposal while in hospital, Marree will tie the knot with her partner in March 2018 in Mahia, on the East Coast between Napier and Gisborne. Her cousin will be a groomsman.

Asked what she would like people to take away from her story, Marree recalls the message she's seen on the Rail Safety Week billboards.

"Expect trains always and don't get complacent at familiar crossings," she says. "Stay alert and obey the signs - trains can come at any time from either direction.

"This can happen to anyone - no matter how good or confident a driver you think you are.
"Our doctor told us we are miracles and that we're lucky to be here. We've been given a second chance, so we are determined not to waste it!"