Mike Loughnan story
"Every day I wonder if they're going to be there and every day it scares the hell out of me."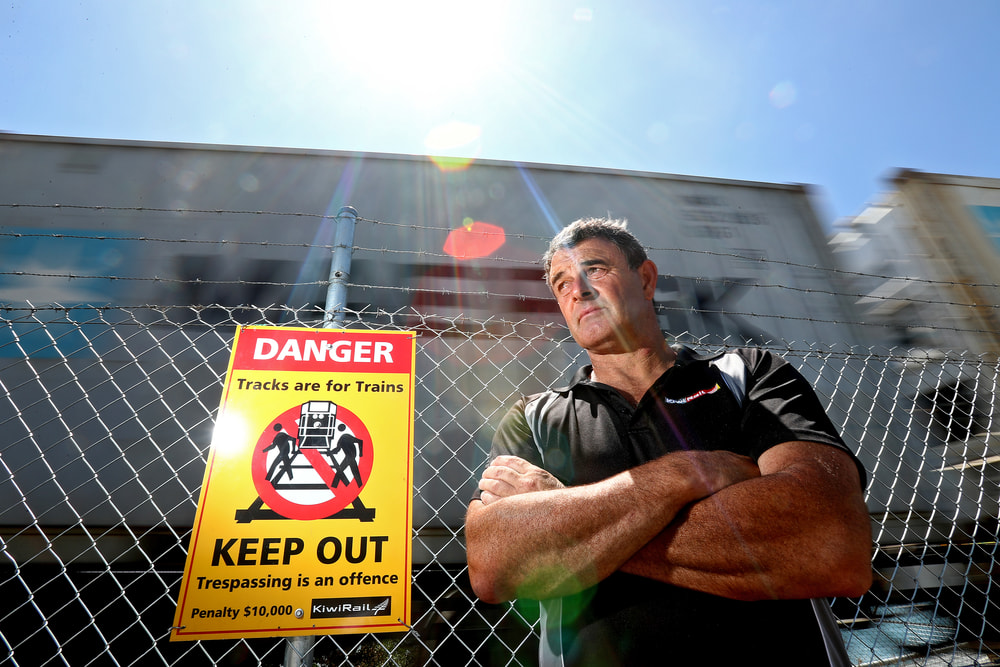 Locomotive engineer Mike Loughnan loves his job, but he experiences rising anxiety at least three times a week during the summer months.
Hauling his fully laden 2,000 tonne freight train from Mt Maunganui towards Hamilton, his anxiety peaks as he rounds the corner to the Tauranga to Matapihi rail bridge in suburban Tauranga.
"Every day I wonder if they're going to be there and every day it scares the hell out of me," says Mike.
Although it's highly illegal and extremely dangerous, people use the bridge during summer as a platform from which to jump into the harbour below. Each time Mike encounters them, he wonders if it will be their last jump.
"Four, five and one day there were up to 30 of them. I'll see them there and blast the horn. We call it a 'long loud'. I get closer and closer and I wait for them to jump," says Mike.
"I can only watch and pray they don't freeze or make a wrong decision. I hope that they make the right move and jump clear into the harbour."
Mike says people think they're in control, but there is no room for error. If they fall the wrong way, he says the worst will happen. Even if he brakes, his 700-metre train laden with 80-odd containers would take up to 400 metres to stop.
Mike's story is an appeal to those bridge jumpers and their parents – and it's upsetting for him to talk about.
Before becoming a freight train driver, he was a police officer on the streets of South Auckland. He started driving trains because he wanted a job he could walk away from at the end of the day - and not have to take his work home with him. The bridge jumpers are making that a challenge.
"You don't go to work to be involved in accidents, and you don't go to work to kill people," says Mike. But the bridge jumpers through their dangerous actions could inadvertently make him a victim along with themselves.
"Every day you just hope that no one is going to be on there. Please, just don't do it! There's a huge amount of risk involved. It's such a waste of life for what they might think is a minute's fun."