Every week, there are many 'near collisions', where vehicles or people are almost hit by a train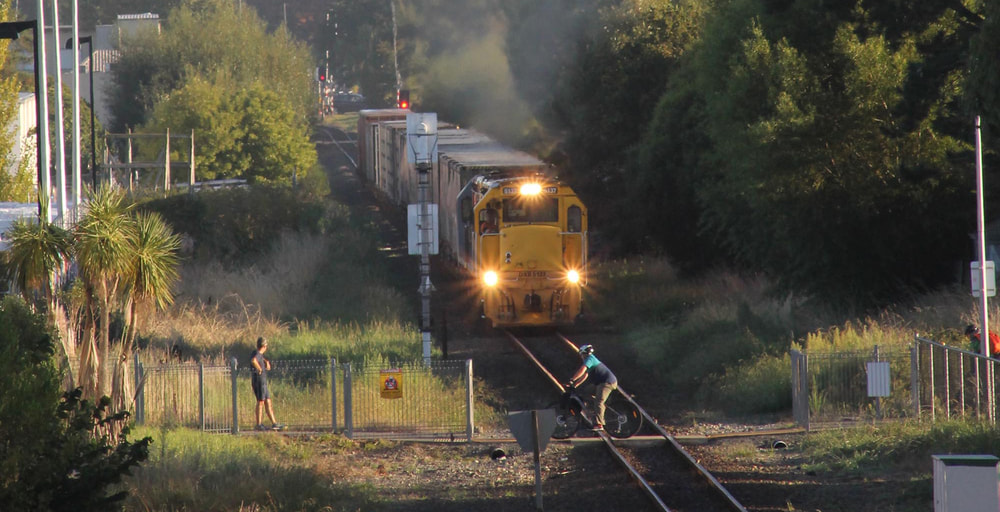 A near collision can either be at a level crossing or elsewhere on the railway tracks.
Locomotive engineers (train drivers) are obliged to report all near collisions, and if you are seen driving, walking or cycling in front of a train your details may be passed on to the Police.
Statistics also show that motorists and pedestrians continue to take unnecessary risks at level crossings or fail to follow the warning signs.
In the 12 months to June 2019 there were 415 recorded near misses on the New Zealand rail corridor (299 of these were at level crossings).
Of the 299 near misses at level crossings, 39 involved heavy vehicles, 171 were light road vehicles and 89 involved pedestrians.
Warning signs are there to protect motorists and pedestrians – always pay attention to them and stop, look and listen for trains every time.
Near collisions can have a traumatic effect on train drivers, with some saying that near misses can be one of the hardest parts of driving trains.