All public level crossings must have some form of protection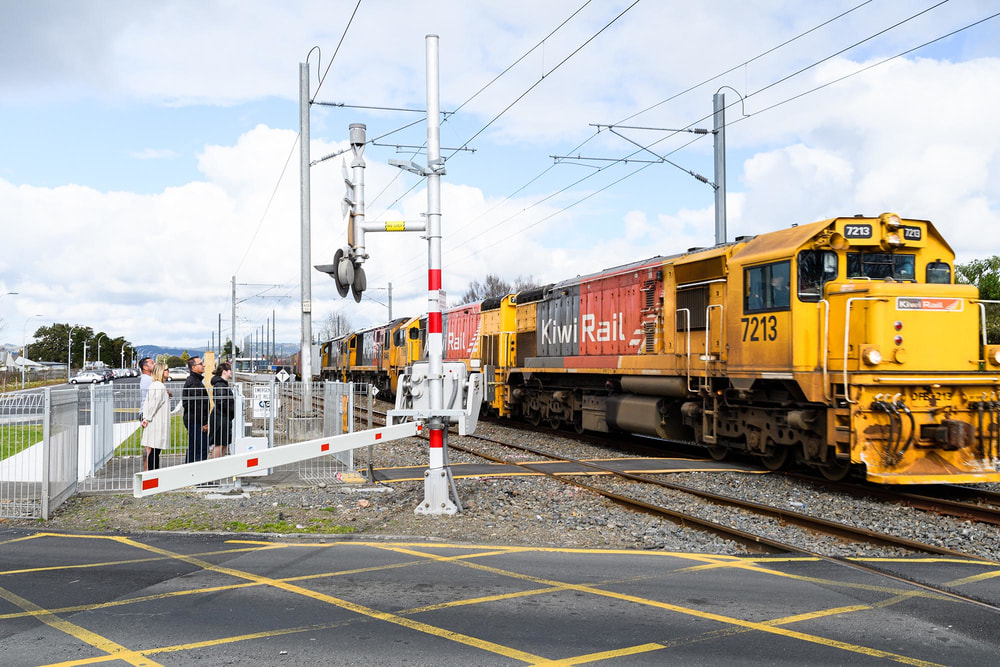 Of the road level crossings:
278 (21 per cent) are protected by half-arm barriers plus flashing lights and bells;
477 (35 per cent) are protected by flashing lights and bells;
the remaining 42 per cent of crossings are protected by either Give Way or Stop signs.

Of the stand-alone pedestrian crossings:
32 are protected by automatic gates or barriers;
24 are protected by flashing signs or flashing lights plus bells (but not gates).
The 88 remaining have signs and/or mazes
There are also an additional estimated 1,676 private or service level crossings.

Active Protection
Active crossing protection is where a road or pedestrian level crossing has barrier arms (either half or full), flashing lights or bells – or a combination of these devices.
Pedestrian gates which automatically close when a train is approaching, are an example of 'active protection'.

Passive Protection
Passive protection means the level crossing is protected by 'Stop' signs or 'Give Way' signs.
The onus is on people to obey these warning signs and always look for trains and check the tracks are clear of trains before crossing.

Grade Separation
Some crossings in New Zealand, particularly in the larger cities, are grade separated. This means that engineering has physically separated the crossing from interaction with the motorist or pedestrian.
Grade separating a crossing can cost millions of dollars, and is generally the responsibility of the local road controlling authority in that area.