TrackSAFE NZ submission to Government Policy Statement on Land Transport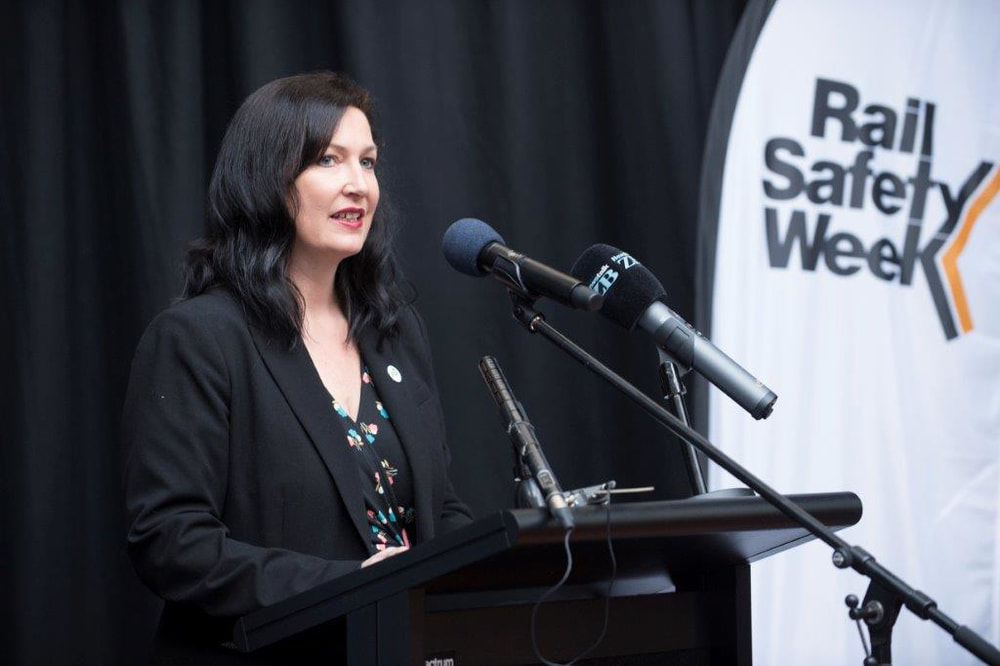 TrackSAFE Foundation New Zealand ("TrackSAFE NZ") applauds the Government making safety a strategic priority in the Government Policy Statement on Land Transport. As a rail safety education organisation we aim to see a rail network free of deaths and serious injuries. We believe that the strong focus on safety in the GPS is aligned with our efforts to promote safe behavior, support stakeholders and advocate for reducing risk and preventing harm to the public on the rail network.

We are particularly pleased to see that the Government supports investment in rail safety, including partnering with KiwiRail to upgrade level crossings. (page 10 of the GPS)

Since 2012, 94 people have died from collisions with trains. While these incidents make up a small percentage of all fatal collisions on New Zealand roads, there are some important distinctions between level crossing collisions and road crashes involving motorists, including severity of outcome. A motorist is 13.2 times more likely to die in a level crossing collision and 3.4 times more likely to be seriously injured.

TrackSAFE NZ continues to advocate that a focus on rail safety, including heavy and light vehicles, pedestrians and cyclists, must be a priority for all stakeholders – both in terms of user behavior initiatives and infrastructural upgrades.

A collision between a fully loaded train and a heavy vehicle at a level crossing has the potential to be catastrophic, particularly if it involves a passenger train and/or bus or coach. While a low probability event, this type of collision could result in one of the greatest losses of life and serious trauma from an incident on the land transport system. There have been a number of incidents like this overseas that have resulted in multiple fatalities.

We note the Transport Accident Investigation Commission has also commented on this risk, placing level crossings on its Watchlist and identifying more than 250 locations around New Zealand where some heavy vehicles are unable to clear a level crossing due to "short stacking". At these level crossings there is not enough space between the adjacent road intersection and the railway tracks for the vehicle to safely exit the level crossing without going through the intersection.

We submit that level crossing upgrades (and removals, where justified), should be eligible for funding from the National Land Transport Fund. Such moves would not only reduce the safety risk but will also unlock capacity on roads and rail and reduce significant congestion problems in busy urban areas.

TrackSAFE NZ is pleased to see the GPS 2018 supports investment in initiatives to improve road user behaviour and community understanding of road safety (paragraph 42).

In New Zealand there is a level crossing approximately every 1.5 kms on around 4,000km of track and more than 3,000 level crossings. It is fair to say that a large majority of the New Zealand public will have to cross railway tracks, either on foot or in a vehicle, as part of their day-to-day lives. Even people living in non-rail areas (such as Nelson) are likely to travel to other New Zealand regions where they will have to navigate the rail network.

As it is likely to be many years before all level crossings in New Zealand are upgraded to full protection, it is crucial in our view that user behavior is a focus, in order to prevent harm and reduce the number of deaths/serious injuries on our rail network. To keep our youngest and most vulnerable citizens safe, we believe road/rail safety education should be included as a compulsory part of the New Zealand schools' curriculum.

For clarity, TrackSAFE NZ would suggest a change to the activity class to "road and rail safety promotion and demand management" (paragraph 181).

We note the GPS 2018 recognises the importance of the coordinated approach needed by KiwiRail, the NZ Transport Agency, regional and local government, the NZ Police and metro rail operators to achieve the Government's objectives. This coordinated approach is also at the heart of TrackSAFE NZ's vision and goals. We are focused on working closely with all agencies, including local government, to address safe user behaviour.

TrackSAFE NZ notes the focus in GPS 2018 on Access – a land transport system that provides increased access for economic and social opportunities.

The introduction of faster and quieter electric trains, together with an increased frequency of services in Auckland and Wellington, is one aspect that is increasing the risk to pedestrians and motorists.

Added to this is the rapid growth in the use of personal technology, which is contributing to pedestrian distraction around railway tracks. Three deaths at level crossings in the past 18 months reportedly involved the use of headphones.

A growing population, increased urban development, growth in rail freight and new rail services in the cities and regions will also increase to the risk to public safety.
Prioritising the reduction of level crossing risk

We strongly advocate that safety be considered a paramount priority and safety upgrades are adequately funded as part of the development of any rapid transit transport system, cycleway, regional rail and urban design area, particularly where these developments intersect with the rail corridor.

We accordingly applaud the Government and Auckland Council's recent decision to invest in railway level crossing and pedestrian crossing improvements within Auckland's busy metro network. We look forward to similar initiatives to reduce the safety risk on other parts of New Zealand's rail network.

In summary we support:
Increased funding for grade separation, level crossing removal, or upgrade to full active protection for all urban pedestrian level crossings; and
Strong collaboration with all stakeholders, including local government, and increased funding for user behaviour education programmes to address public safety around the rail network;
The inclusion of road/rail safety in the New Zealand schools' curriculum.