Tawa crossing to get safety boost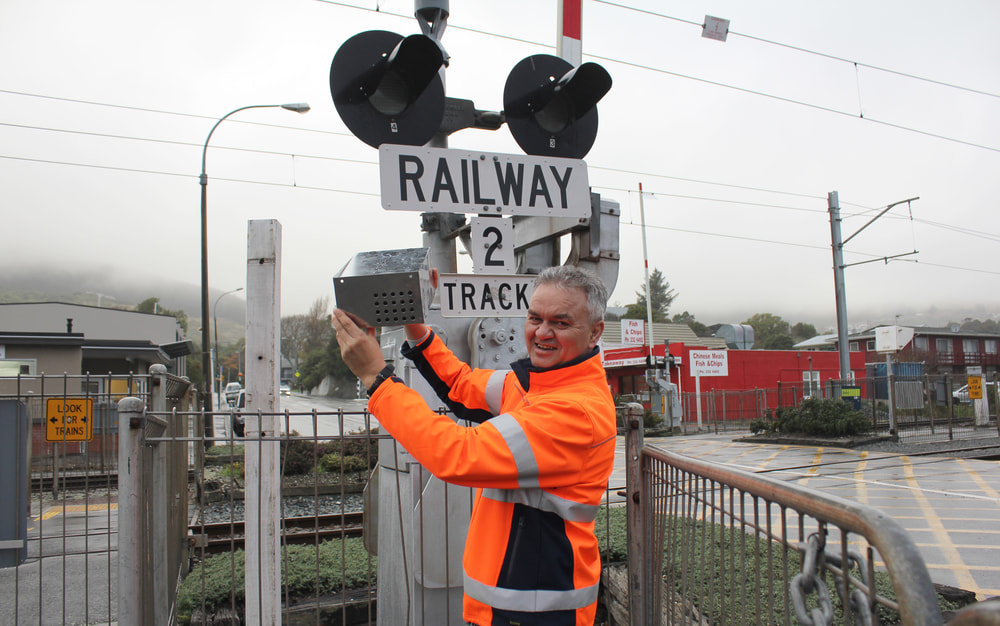 Safety on a Tawa level crossing is about to be stepped up, with KiwiRail set to install voice message units at the Collins Avenue crossing.
KiwiRail level crossing engineer Eddie Cook says the Tawa crossing is the first site in New Zealand to have the units installed.
The system aims to reduce the likelihood of a pedestrian crossing into the path of another train, by delivering a voice message to alert those using the crossing that a second train is coming.
Mr Cook says some pedestrians cross after the first train has passed without realising that there might be another train approaching from the other direction.
"The project is part of KiwiRail's commitment to put safety first," he says.

The Tawa crossing had been chosen because there was already a second train detection system in place.

TrackSAFE NZ Foundation Manager Megan Drayton says the initiative is an exciting development which could help to prevent level crossing accidents.

"We know that people sometimes behave unsafely around railway tracks, due to distraction and other human factors," she says. "Any device that can further alert people to the presence of a second train will be a welcome addition to safety at level crossings."

However Ms Drayton says that the public should remember that the best way to stay safe around railway tracks is to always obey the existing signs and signals that are there to warn of a train or trains approaching. "Always look both ways for trains before crossing the tracks and only cross at designated level crossings," she says.

Mr Cook says once the system had been up and running for a while it would be evaluated with a view to rolling it out across the country. Similar systems were used in the United States and United Kingdom, he said.
Work on installing the units is expected to start this weekend (June 25).