John Holland Latest Sponsor to Join TrackSAFE NZ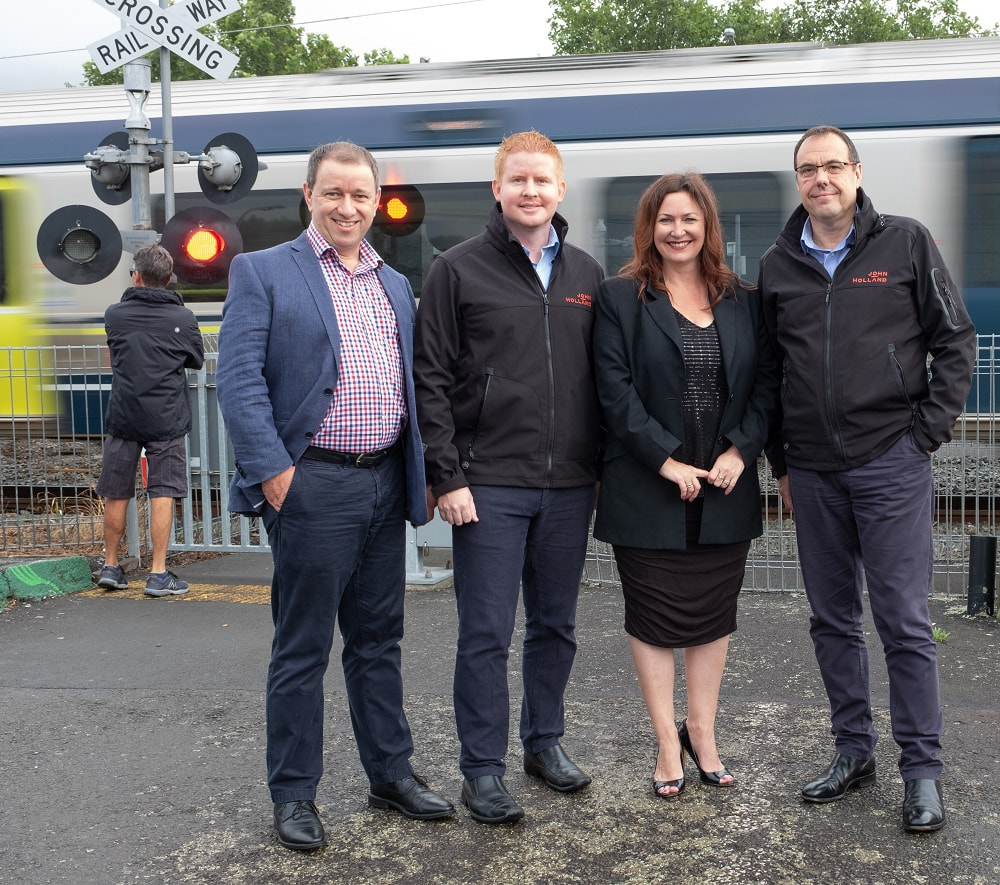 TrackSAFE New Zealand today partnered with Australasia's largest rail company, John Holland, to further improve rail safety throughout the industry.
TrackSAFE NZ Foundation Manager Megan Drayton says she is pleased to welcome John Holland to the Foundation's team of sponsors, following the company's successful existing partnership with TrackSAFE in Australia.
A not-for-profit, TrackSAFE NZ aims to prevent harm by promoting safe behaviour around the rail network.
"We're really looking forward to working closely with John Holland," she says. "This support will enable us to carry out more public safety campaigns, events and advocacy."
General Manager of John Holland New Zealand Anthony McFadden said today's announcement recognised the company's longstanding commitment to improving the safety and wellbeing of rail workers across the region.
"We are thrilled to partner with TrackSAFE NZ to improve the safety – both mentally and physically, of railway workers across the country," Mr McFadden said.
"As Australasia's largest integrated rail company, we believe everybody who works with us has the right to go home safely. There is nothing more important."
"We are incredibly proud of our longstanding relationship with TrackSAFE's sister organisation in Australia, which has helped save countless lives."
John Holland has offices in Auckland, Wellington, Singapore and throughout Australia, offering services in rail, infrastructure, property development and building.
They are leaders in rail project investment, design, construction, operations and maintenance.
The company has undertaken rail projects throughout New Zealand, such as safety improvements across the North Island's rail network and is currently delivering Wellington Metro Upgrade Phase 2 – delivering a safer, more reliable service.
Other TrackSAFE NZ sponsors include KiwiRail, Waka Kotahi NZ Transport Agency, Transdev Auckland and Transdev Wellington.