Concerns about children's safety at Tawa crossing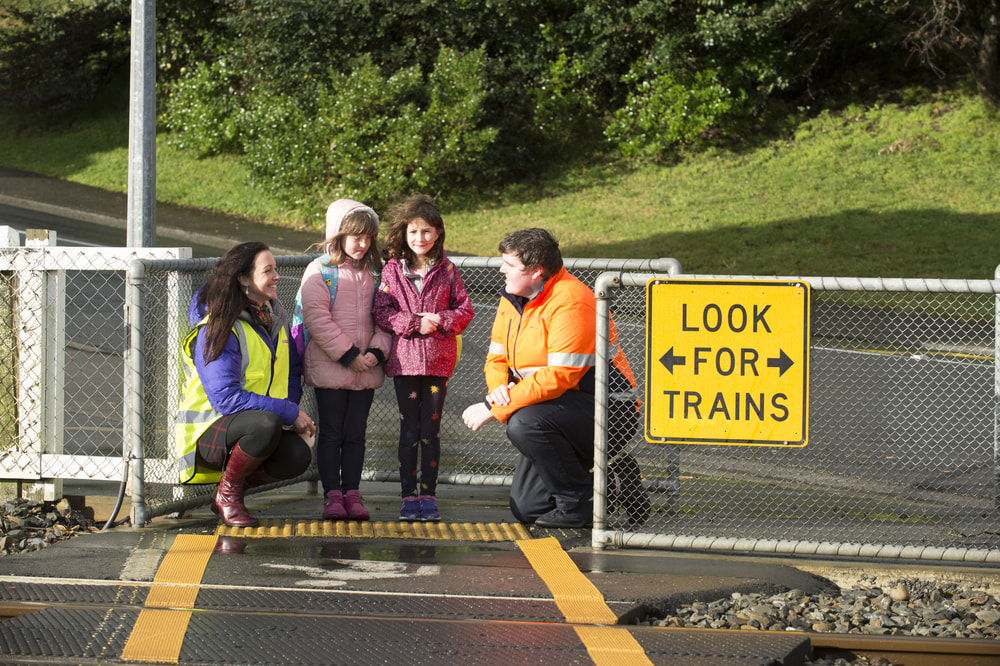 TrackSAFE NZ is concerned about the behaviour and safety of young people in Tawa at level crossings following a second near miss in four months.
Last week, a young girl rode her bicycle through operating signals at the Redwood crossing in Tawa and narrowly avoided being hit by a northbound passenger service. The incident was captured on CCTV from the platform and the train.
TrackSAFE NZ Foundation Manager Megan Drayton says this incident follows one similar last year at the same crossing where two boys also came close to being hit by a train in the same circumstances.
"In both cases, the children have crossed while the flashing lights and bells at the crossing were operating," she says.
While these incidents are traumatic for the pedestrians involved, Ms Drayton says locomotive engineers (train drivers) are also affected by collisions and near misses.
"These incidents involving children would have been particularly stressful for the locomotive engineers."
Ms Drayton says the CCTV data has enabled the young person to be identified and TrackSAFE will work with the school and the rail operator Transdev Wellington to agree on what action should be taken.
In the meantime Ms Drayton says she urges everyone to stay focused and alert at level crossings and not to take risks.
"People should also put their devices in their pockets at any time they are around the rail or road network. Mobile technology is distracting, and if you are wearing headphones you may not be able to hear the bells operating at a crossing."
People in busy urban areas should also be aware that there will often be more than one train passing in succession. "If a train has passed and alarms are still operating, there is a high chance another train will be coming. It is only safe to cross once the alarms have stopped."
"We can't stress enough to the young people of Tawa that the best way to stay safe around railway tracks is to always obey the existing signs and signals that are there to warn of a train or trains approaching."
"Always look both ways for trains before crossing the tracks and only cross at designated level crossings. Don't take risks! Stay alert and stay safe."