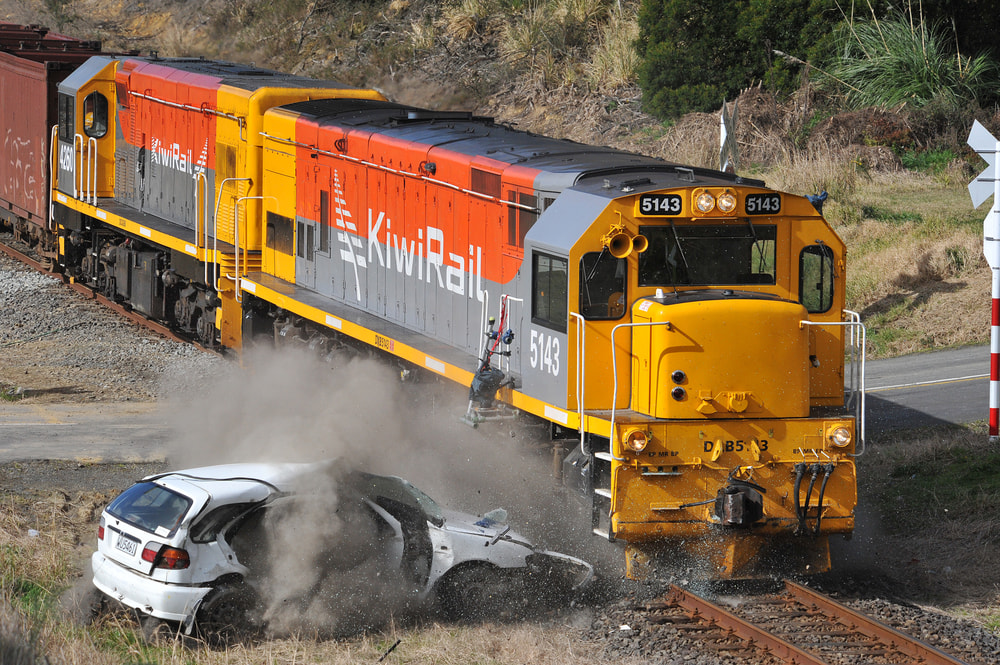 Two vehicle collisions in one day is extremely disappointing, according to national rail safety charity TrackSAFE NZ.
"We have not long finished Rail Safety Week where the message was spread throughout the country to expect trains at any time from any direction," says Manager Megan Drayton.
Megan says it is extremely fortunate that these incidents did not end in tragedies. "A collision with a passenger train in particular has the potential to be catastrophic."
"We urge all New Zealand motorists to treat the railway with respect. Trains always have right of way, they cannot stop in a hurry, and certainly cannot swerve to avoid something in their path.
"Our thoughts are with everyone affected today and particularly the rail staff and train drivers involved. These incidents are traumatic experiences for them," Megan says.