Background
TrackSAFE Foundation NZ is a not for profit that raises awareness and educates about safety around tracks and trains. TrackSAFE aims to prevent harm and reduce the number of collisions and near misses between people and vehicles and trains.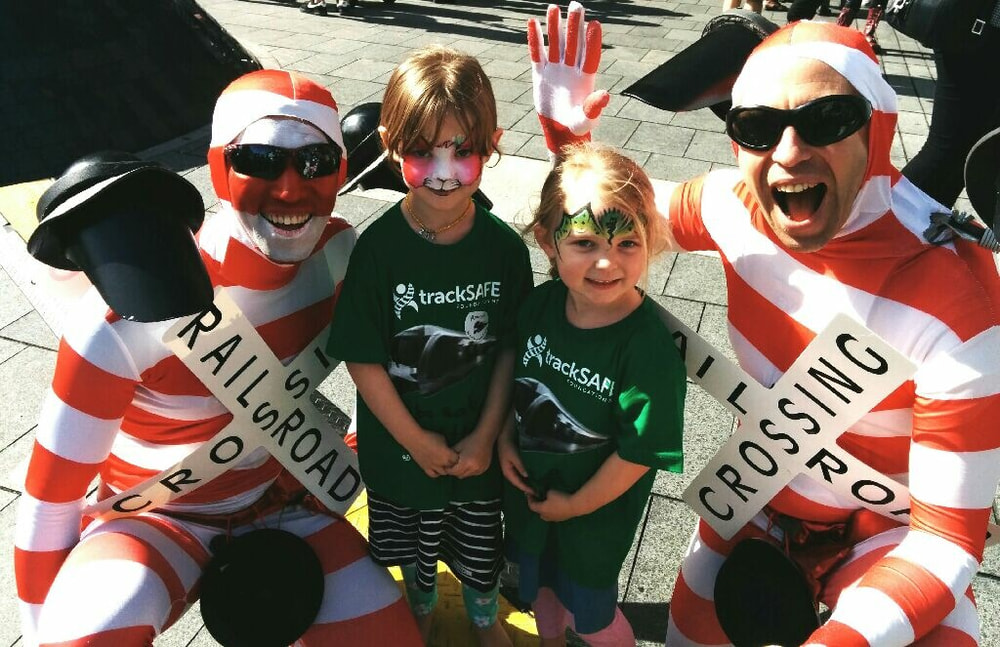 Activities
The Trust engages in activities including:
Rail safety advertising

Publicity and media relations
Events and safety campaigns
Research and data analysis
Advocacy and engagement

Promotion of best practice schools' education
History
In 2006, international cricketer Chris Cairns established the Chris Cairns Foundation, a charitable trust aimed at raising public awareness about rail safety. Chris' teenage sister Louise had been killed in a level crossing collision in 1993, when a cement truck failed to stop at level crossing and collided with the passenger train she was travelling on near Rolleston in Canterbury. After seven successful years of lifting the profile of the issue in New Zealand the Chris Cairns Foundation rebranded to become TrackSAFE NZ. Chris is no longer involved with the day-to-day activities of the Trust but remains a strong supporter of TrackSAFE's work.
Board of Trustees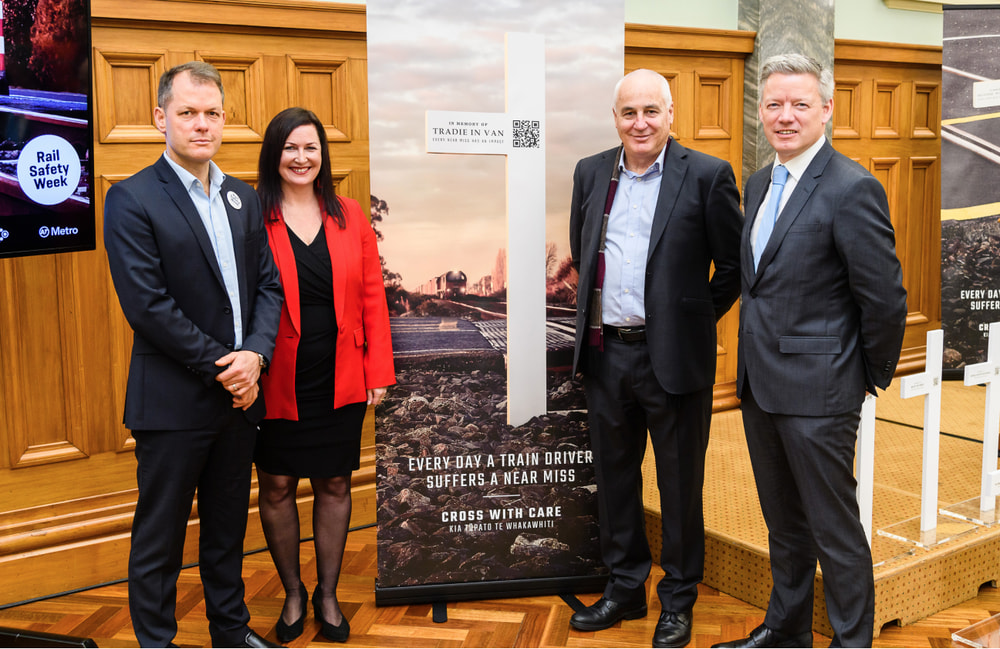 David Gordon
David was appointed Chairman of TrackSAFE NZ in October 2018. He is also the Chief Operating Officer - Capital Projects and Asset Development for KiwiRail, where he oversees strategic capital projects and leads the collaboration with Government, agencies and local government on transport policy and investment issues. Before joining KiwiRail in 2007, David worked as a consultant in the transport infrastructure business, was Planning and Development Head for Wellington International Airport and a Senior Manager in the strategy consulting team of Ernst and Young.
Danny Broad
Danny has been a Board member of TrackSAFE NZ from July 2021, and the Australian TrackSAFE Foundation since 2015. He commenced as Chair of the TrackSAFE Australia Board from 1 July 2021. Danny is also the Chair of the Australasian Railway Association (ARA). This appointment followed over four years as the CEO of the ARA where Danny led the Association's activities. Prior to joining the ARA, Danny advanced from a career as a young structural design engineer, through to project management and general management in the power, civil, construction and rail industries, having worked on numerous major infrastructure projects across Australia.
Ian Ladd
Ian is the Managing Director of Transdev Wellington which operates and maintains passenger trains under contract to Greater Wellington Regional Council. Ian joined the TrackSAFE NZ Board of Trustees in October 2018. He has over 20 years' experience in luxury rail, international airlines and 5-star hotels. Ian has worked across the globe in United Arab Emirates, UK, Australia and New Zealand. Most recently Ian had executive responsibility for Great Southern Rail operations in Adelaide, including the iconic Ghan and Indian Pacific train services. Prior to this he was based in Dubai working for Emirates Airlines, on the senior management team responsible for the on board experience across the Emirates fleet.
Fiona Abbott
Fiona Abbott is the Manager Assets and Infrastructure for Greater Wellington Regional Council where she has responsibility for the management of public transport infrastructure and assets. She joined the TrackSAFE NZ Board in November 2020. Fiona has worked in both private and public sectors as a consultant in operational risk, including contract management, and the development of policies, procedures, compliance programmes, and management systems for both large and small businesses. Fiona previously spent 15 years at Transpower NZ in a wide variety of roles, including leading its Asset Planning Group for five years.
​Peter Lensink
Peter Lensink is the Managing Director of Transdev Auckland, which operates Auckland passenger rail services on behalf of Auckland Transport. Transdev is a global public mobility provider that employs 80,000 people. Peter has 20 years' experience working in leadership roles in both rail and bus operations, in his native Holland, Germany, Scandinavia and, prior to New Zealand, the United Kingdom. In the UK he was Operations Director at Abellio Greater Anglia, one of the larger London-based train operators, which facilitates 354,000 trips every day. In this role, Peter led a team of 1,200 staff and oversaw a NZ$200m budget. Peter joined the TrackSAFE NZ Board in November 2019.
Anthony Fewster
Anthony is the Senior Manager, People & Process Safety at Waka Kotahi (New Zealand Transport Agency) and joins the TrackSAFE Board with experience in all aspects of the rail industry. Passionate about public safety, accessibility and sustainable transport, work with frontline operational teams at Metro Trains in Melbourne sparked Anthony's motivation to help everyone be safer around trains. Anthony has worked in senior positions in passenger rail operations, rail and transport infrastructure, rolling stock manufacture and maintenance and has been involved in TrackSAFE programs in Australia for over 10 years. He was influential in the development implementation of TrackSAFE's 'Community Stations' and Trauma Management Training for frontline teams at Metro Trains. Anthony holds degrees in science and nursing, which point to his affiliative and humanistic approach to safety.
Mark Crowle
Mark Crowle is the New Zealand Operations Manager for John Holland and has responsibility for managing the New Zealand business. Mark is also the Project Director for eTRACS on the P2P rail project in Auckland. Mark has over 20 years' experience in governance and leadership roles in NZ and Australia including Alliance Board roles on projects such as Synergy Rail Alliance and the Airport Link Tunnel Alliance, both in Brisbane. He has worked across a variety of sectors including rail, tunnelling, LNG, power stations, water and telecommunications. Mark is passionate about safety and that we proactively review and implement safety solutions to protect the public and our workforce. Mark joined the TrackSAFE NZ Board in November 2021
Sponsorship
TrackSAFE NZ is funded by KiwiRail, Waka Kotahi NZ Transport Agency, Transdev Auckland, Transdev Wellington, Greater Wellington Regional Council and John Holland. It also receives support in kind from TrackSAFE Australia, Auckland Transport, NZ Police and other local bodies throughout New Zealand.
KiwiRail
A state owned enterprise, KiwiRail operates freight trains and the Great Journeys of New Zealand long-distance passenger trains and Interislander ferries. KiwiRail is is responsible for maintaining 4,000 kms of rail corridor, bridges, tunnels, viaducts, overhead wires, signals and level crossings. It is also responsible for moving all the trains throughout the country through the National Train Control Centre in Wellington. The KiwiRail engineering team provides mechanical services to the freight and passenger businesses, and to Auckland Transport through the freight team. KiwiRail also builds, maintains and refurbishes rollingstock used on the network, including locomotives, wagons and passenger carriages. KiwiRail (and its predecessors) has financially supported TrackSAFE since its inception in 2006.

NZ Transport Agency

Waka Kotahi NZ Transport Agency's role is to improve New Zealand's land transport system, which includes responsibility for regulating the New Zealand railway. It does this by administering the Railways Act 2005, licensing the organisations that control and use rail networks and monitoring accidents and incidents. The Agency is also responsible for promoting safety on and around New Zealand's rail transport networks. This covers aspects ranging from safe driving behaviours around level crossings to discouraging people from trespassing on tracks. Waka Kotahi has been a sponsor of TrackSAFE NZ since 2014.

Transdev

Transdev is a global private transport group that operates in 20 countries. It is one of the largest private transport operators in the world, with more than 86,000 employees.
Transdev Auckland operates the Auckland passenger rail network on behalf of Auckland Transport. The Auckland train network carries more than 11 million passengers per annum, is serviced by more than 550 Transdev staff, and operates more than 2,100 rail services each week. Transdev Auckland has worked closely with TrackSAFE NZ for many years, formally becoming a sponsor in 2014.
Transdev Wellington operates the Wellington passenger rail network on behalf of Greater Wellington Regional Council under the Metlink brand. The Wellington rail network consists of 154 kms track and has 49 stations across five lines. There are 83 electric multiple units (EMUs) and 24 diesel passenger carriages which travel over 3.2 million kilometres whilst providing 14 million passenger journeys per annum. Transdev Wellington became a sponsor of TrackSAFE NZ in 2017, when it won the tender to provide passenger rail services to Greater Wellington Regional Council.
John Holland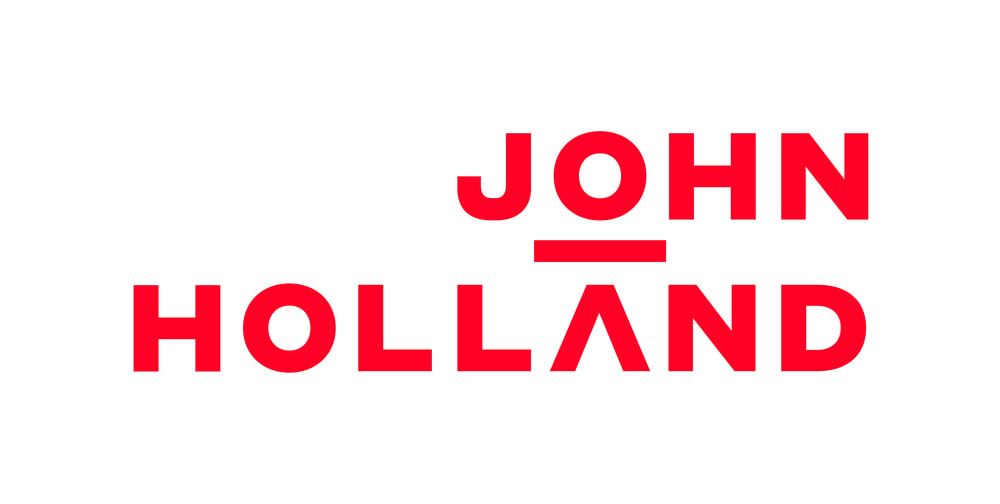 John Holland operates in New Zealand, Australia and South-East Asia, offering services in rail, infrastructure, property development and building. The organisation is a leader in rail project investment, design, construction, operations and maintenance.
From humble beginnings 70 years ago, John Holland has been driving positive change in the Asia-Pacific region by finding people-centred solutions to complex challenges and opportunities across a wide range of sectors. Whether it's safety improvements across the North Island's rail network, to working on the Wellington Metro Upgrade Programme, or upgrading world-class motorways for Auckland – John Holland is in the business of connecting communities across New Zealand.
John Holland became a sponsor of TrackSAFE NZ in March 2020.
Greater Wellington Regional Council

Greater Wellington Regional Council (GW), under the brand name Metlink, brings a public bus, rail and harbour ferry transport network to the wider Wellington region, including Wellington City, Hutt Valley, Porirua, Kāpiti Coast and the Wairarapa. The Metlink network has five rail lines, nearly 100 public bus routes, more than 180 school bus services and a harbour ferry service. The regional council looks after the local railway stations, bus and harbour ferry shelters, signage, and Park & Ride facilities. GW has been represented on the TrackSAFE Board since March 2016.
TrackSAFE Australia

TrackSAFE in Australia is a registered harm prevention charity that aims to create a better workplace for rail employees by reducing near collisions, injuries and fatalities on the rail network resulting from suicide and reckless behaviour. TrackSAFE recognises that rail safety responsibilities extend beyond rail organisations to educational and community service groups, governments, health organisations, road user groups and the broader community. TrackSAFE forms close working relationships with key stakeholders across a range of organisations and sectors to deliver an all-of-industry and cross-industry approach to improving rail safety and minimising harm.
TrackSAFE Australia has its own constitution, Board of Directors and funding members with the Chairman of TrackSAFE Australia, Danny Broad, also sitting on the TrackSAFE NZ Board. A memorandum of understanding between both organisations recognises the common interests and commitment to promoting safety and reducing incidents on the rail networks in both countries.
For more about TrackSAFE in Australia, please visit: www.tracksafefoundation.com.au